Razing Arizona? – Save the Grand Canyon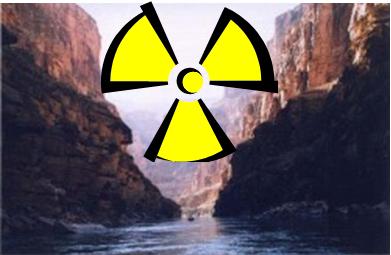 A crucial ban on mining uranium around the Grand Canyon is about to expire, and corporations have already staked more than 1,100 claims to drill.
Ripping up radioactive material around a national landmark, with its fragile ecosystem and designation as one of the seven natural wonders of the world, will cause irreversible damage to its beauty and wildlife, put nearby communities at risk (especially the Havasupai, a Native American tribe who inhabit the canyon itself) and contaminate the water supply for millions who live nearby.
Thousands have already signed a petition started by Suzanne Sparling of Arizona calling on the U.S. Bureau of Land Management to extend the ban on uranium mining around the Grand Canyon.
A nationwide outcry has forced the Interior Department to extend the time window for public comment about the decision.
To read more about the impacts of uranium mining on the Grand Canyon, click here to visit the Grand Canyon Trust's website whose mission is to protect and restore the Colorado Plateau — its spectacular landscapes, flowing rivers, clean air, diversity of plants and animals, and areas of beauty and solitude.
You can click here to send an email to your representatives in Congress telling them you support U.S. Interior Secretary Ken Salazar's new Bureau of Land Management "Wild Lands" policy.
There is just a short time to protect one of America's most important national parks, click here to sign Suzanne Sparling's petition.
Stay Updated
on Public Citizen