PEC's former general manager sentenced to five years probation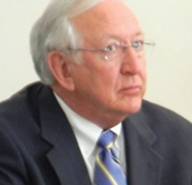 Former Pedernales Electric Cooperative General Manager Bennie Fuelberg has been sentenced to five years' probation, 300 days in county jail, 1,000 hours of community service and $126,000 in restitution which goes to the co-op's former law firm Clark, Thomas and Winters, and its insurance company, which paid a $4.1 million settlement to the co-op last year.  The sentence is for a conviction on third-degree felony theft of co-op funds, money laundering and misappropriation of fiduciary property.  The co-op, which had rejected a prosecution proposal directing Fuelberg to pay Pedernales $100,000, gets no money.
The charges could have carried a maximum prison term of 10 years, but Fuelberg got less than a year of actual jail time.
Demond, a former attorney with Clark, Thomas & Winters, faces trial on the same theft and money laundering charges later this year.
Update:
Turns out, the reason for only 300 days of jail time is the judge gave Fuelberg the option of reducing his jail time by accepting responsibility for his crime — including waiving his right to appeal — and testifying against attorney Walter Demond. Demond, a former partner at Clark Thomas, who faces trial later this year on the same felony theft, money laundering and misapplication of fiduciary property charges as Fuelberg.
Stay Updated
on Public Citizen