What is Environmental Justice and Why did the EPA sing, "Free At Last"
In January of 2011
U.S. Attorney General Eric Holder
addressed the Environmental Protection Agency's (EPA) Office of Civil Rights Affirmative Employment and Diversity at an event honoring Dr. Martin Luther King, Jr., "I am old to enough to have witnessed and experienced the remarkable progress that's been made since the 1960s when Dr. King, in addition to his many other achievements, helped to plant the seeds for what would become our nation's now-thriving environmental justice movement."
Holder, "I want you to know that – at every level of the Justice Department, just like here at the EPA, (Environmental Justice) is a top priority — and, for me, it is also a personal calling."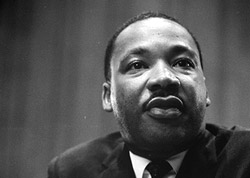 'Injustice anywhere is a threat to justice everywhere."
According to the EPA
, Environmental Justice will be achieved when "everyone enjoys the same degree of protection from environmental and health hazards and equal access to the decision-making process to have a healthy environment in which to live, learn, and work." The movement against
Environmental Racism
began in the 1980s and was formally established as the Environmental Justice movement in 1991 when the First National People of Color delegation drafted and adopted
"Principles of Environmental Justice"
in Washington, D.C.  Read
Principles
here
.
In recent years the movement has expanded its definition beyond color lines. "We are just as much concerned with inequities in Appalachia, for example, where the whites are basically dumped on because of lack of economic and political clout," says
Dr. Robert Bullard
, movement 'grandfather.' Likewise, the movement has
grown beyond radical environmentalism
to include
Christian
, Jewish and other communities of faith
and the academic sector. In the religious domain, Environmental Justice is often referred to as "Social Justice."
Attorney Gen. Holder, "Dr. King did not have the chance to witness the impact of the movement that he began. But he left with us the creed that continues to guide our work. His enduring words, which he penned from a Birmingham jail cell, still remind us that, "Injustice anywhere is a threat to justice everywhere."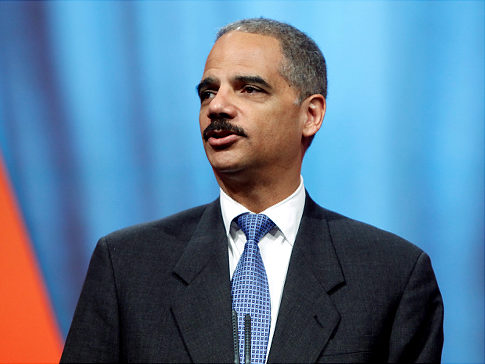 Attorney General Eric Holder, "Environmental Justice is a Civil Rights issue."
At the EPA's 2011 event Holder cited a 2005 report showing that African Americans were nearly 80 percent more likely than white Americans to live near hazardous industrial pollution sites at that time. Holder said these issues persist, "In 2011, the burden of environmental degradation still falls disproportionately on low-income communities and communities of color, and most often on their youngest residents: our children, my children."
"This is unacceptable.  And it is unconscionable.  But through the aggressive enforcement of federal environmental laws in every community, I believe that we can – and I know that we must – change the status quo."
After Holder's speech the event's program closed with the EPA's general counsel and EPA's associate director of the Water Protection performing "Free at Last" for the audience at the Ronald Reagan Building.
Read more via CNSnews.com.
Learn about the EPA's Environmental Justice Achievement Awards.
Other sources: EcoHearth, The National Council of Churches, TaintedGreen, Yale Peabody Museum of Natural History.
Hope everyone had a thoughtful MLK Day yesterday.
Stay Updated
on Public Citizen