Texas forges ahead into the 20th Century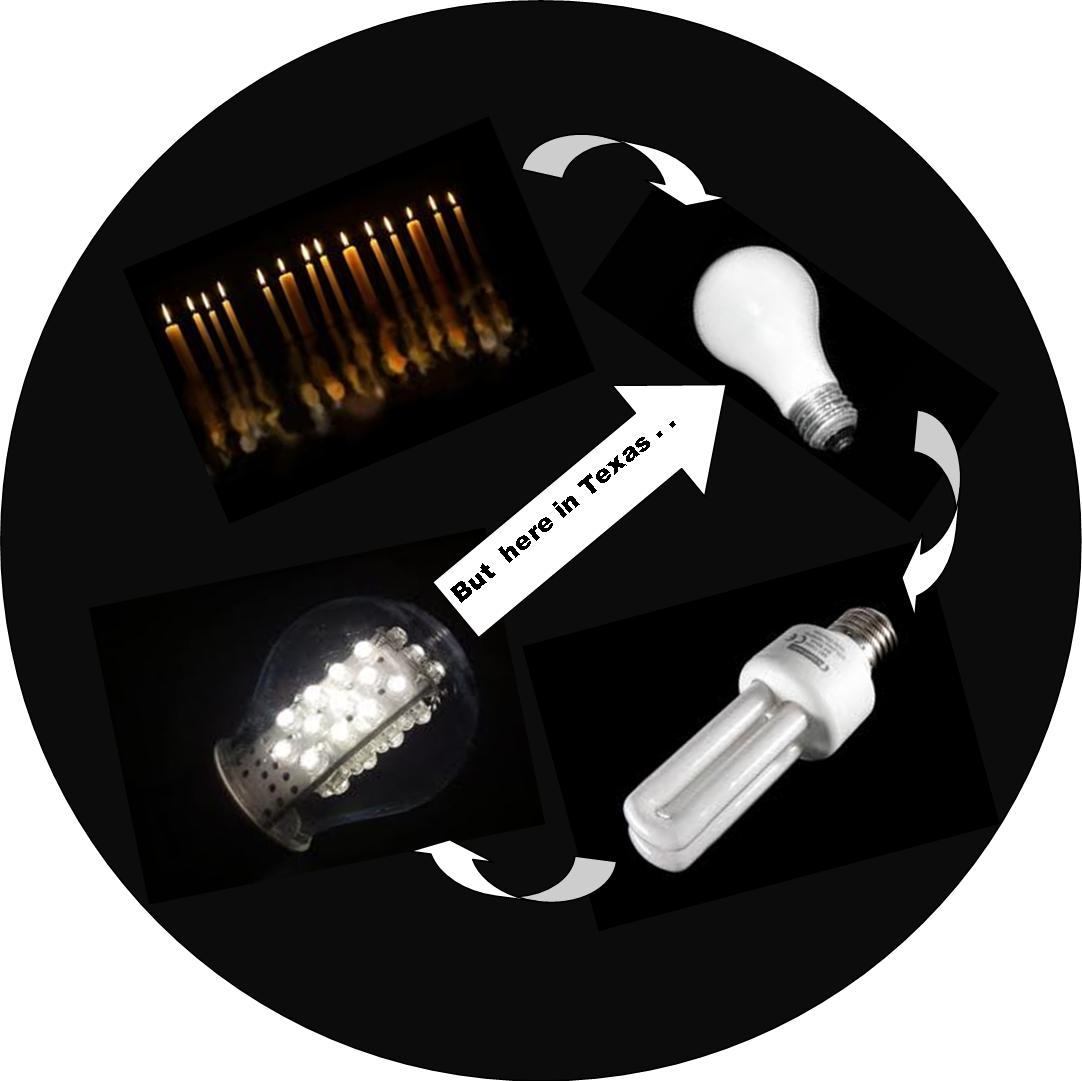 Last week, Public Citizen, the Sustainable Energy and Economic Development (SEED) Coalition, Texas League of Conservation Voters, Environmental Defense Fund and the Natural Resources Defense Council wrote to Governor Rick Perry urging him to veto House Bill 2510, "An Act relating to exempting the intrastate manufacture of certain incandescent light bulbs from federal regulation."  
House Bill 2510 asserts that light bulbs manufactured in Texas and offered for sale and use within Texas are exempt from federal legislation requiring improved light bulb efficiency.  The environmental groups urged the Governor to veto this Bill for several reasons.
This Bill is futile because it sets out conditions that almost certainly cannot be met.  Under the Bill, all of the specialized components used to make incandescent light bulbs must be made in Texas. But there is no evidence that light bulbs could be cost-effectively made from materials located in Texas.  Indeed, tungsten, a critical component of incandescent bulbs is not mined in Texas.  Earlier this year, Governor Brewer of Arizona vetoed a similar light bulb bill passed by the Arizona legislature because she recognized that the conditions of the bill could not be met.
Even if the Bill were not futile as a practical matter, it will not achieve the outcome claimed since the Bill is expressly preempted by federal law and contrary to the numerous decisions of the Supreme Court. 
This Bill sends the wrong signal about the direction that Texas's economy is heading.  This Bill tells the world that Texas is moving backward, embracing the out-dated technologies of the Nineteenth Century. 
In fact, the opposite is true.  Texas has several companies researching, designing and manufacturing the most advanced LED lighting.  Just this past February the governor sought to move Texas forward by awarding an Emerging Technology Fund grant to an advanced LED lighting company.   This is the right direction for Texas.  But if the Governor doesn't veto House Bill 2510 and it goes into effect, we will signal that Texas is embracing the past rather than the future.
Stay Updated
on Public Citizen