Texas Emissions Reduction Plan under scrutiny by the state auditor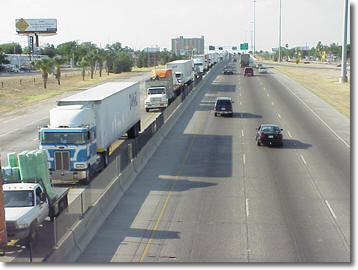 According to the state auditor, Texas environmental regulators must recover or account for more than $62 million of a grant program, Texas Emissions Reduction Plan (TERP), that's aimed at improving air quality in some of the nation's most polluted areas.
TERP provides incentives to individuals, businesses and government agencies that replace old vehicles and industrial equipment with more environmentally friendly models.  The program requires participants to take the replaced old-model vehicle out of commission, and destroy it .
Included among the problems outlined in the 52-page audit are:
593 grant recipients awarded more than $62 million between December 2006 and July 2010 did not meet all the program's requirements.
TERP has dead people's social security numbers in its database
TERP's database contains inaccurate and incomplete information, including about 47 percent of vehicle identification numbers;
At least 12 vehicles that should have been destroyed under the grant contracts were re-registered in Texas, though environmental regulators say six of those were mistakes.
The audit says Texas Commission on Environmental Quality must improve its applicant selection process, strengthen monitoring of recipients and hold them accountable to program guidelines.
Despite the problems, TERP has been extremely successful as a clean air program and TCEQ says it will make changes to its scoring method so that the program can continue to focus on the most polluted regions, including the Dallas-Fort Worth and Houston-Galveston areas.
Stay Updated
on Public Citizen