Fort Calhoun nuclear plant, one to watch
Although flood concerns at Nebraska's two nuclear power plants have subsided for the time being, the Nuclear Regulatory Commission (NRC) has announced short and long term plans that will examine and possibly affect flood safety at both reactors.  The NRC is schedule to be in Omaha starting July 27th examining flood control at the Fort Calhoun Station.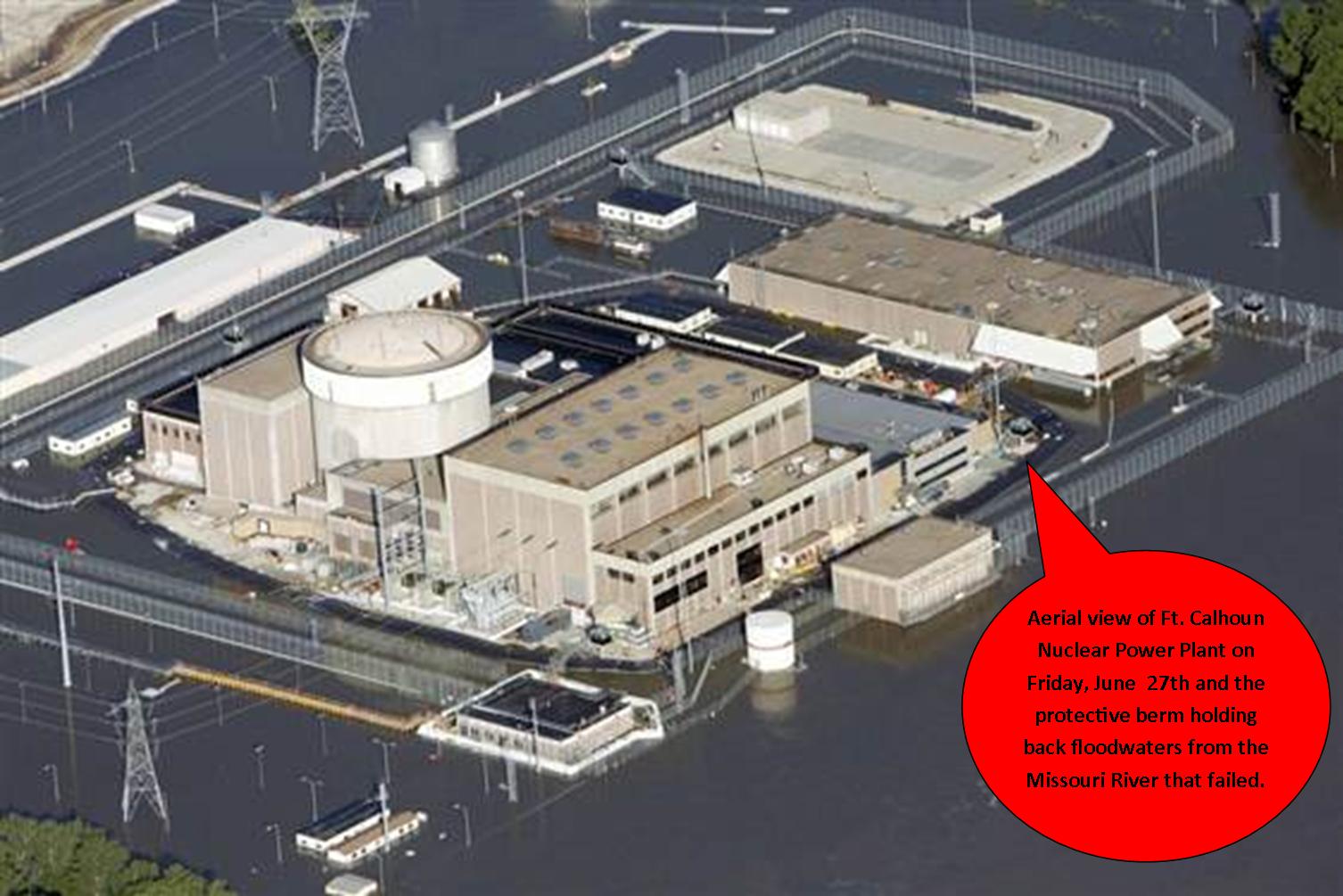 In the meantime, the NRC issued a memo yesterday announcing that the Fort Calhoun nuclear power plant will be receiving additional oversight from the Nuclear Regulatory Commission because of problems associated with the reactor protection system at the plant that was uncovered during a scheduled test on June 14, 2010.  At that time, one of four electrical contacts failed in a system used to "trip" or automatically shut down the reactor. The condition appears to have existed for 63 days before it was discovered.  This means the condition was in place before flooding was a concern at the plant,  Fort Calhoun has been shut down since April 7th for a refueling outage, and remained shutdown after June 6 when concerns about flooding along the Missouri River began.  The emergency status abated with the river cresting June 23rd .
While the NRC says the failure did not pose a danger to public health or safety, because other means existed to perform that safety function if necessary and the operator of the plant has replaced the defective electrical component, it does appear that had the plant been operating when the flooding occurred, emergency shutdown might have been compromised.
The NRC preliminarily determined that the violation was "yellow," meaning it has substantial safety significance (NRC evaluates performance at nuclear power plants with a color coded process which classifies regulatory findings as either green, white, yellow or red, in order of increasing safety significance) and has since downgraded it to white.
Stay Updated
on Public Citizen