Could Austin make another bad deal with STP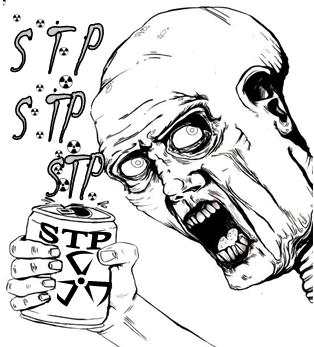 On January 25th, Juan Garza, President of Advanced Technology with NRG Energy, Inc. sent a letter to Austin Energy general manager, Larry Weis.  The contents of that letter are outlined below.
Two months ago, I informally delivered a proposal to you for Austin Energy and NRG Energy to explore a purchase power agreement from the South Texas Project Expansion. Today I am pleased to formally deliver to you a proposal for an internal framework for moving forward to explore the addition of more nuclear energy to Austin Energy's baseload. The attached document outlines a series of transactions that NRG Energy believes could have significant value to Austin Energy. The components outlined in this proposal, while only a starting point to negotiations, showcase the potential for a nuclear power purchase agreement.

NRG recognizes that this is a particularly busy time for Austin Energy with a rate case, a power generation plan, an affordability matrix and a new business model all in play. We understand the responsibilities of the utility and believe that we can structure an offer that will help with each of the issues and aid in the fulfillment of your overall goals. We will work to ensure that the time demands on you and your staff are minimal as we move forward to evaluate a potential partnership.

We know that you are focused on reducing the city's carbon footprint and keeping rates low and we believe we can develop an effective proposal to accomplish both of your goals. If NRG purchases Austin Energy's stake in the Fayette Power Plant it would provide a significant influx of capital to the utility that could be used to significantly delay the need for a rate increase. Austin Energy could replace the coal–‐generated baseload provided by Fayette with carbon–‐free baseload from STP 3 and 4 through a power purchase agreement, thereby reducing the utility's carbon footprint by 70 percent while ensuring affordable rates for a generation.

It is the intention of NRG that the points laid out in the attached document include opportunities to support Austin's long–‐term goals, such as a partnership to develop solar, wind or offshore wind projects. NRG's corporate focus is on diversification of energy sources that results in a portfolio that provides many options.

I look forward to engaging in this process on behalf of NRG. I hope that we can begin discussions as soon as possible and I will make myself available at your convenience. It is my hope that we can engage in an open discussion through a non–‐ binding MOU agreement about how NRG can best help Austin Energy reach its energy goals.
NRG Energy, Inc. Proposal to Austin Energy
The components outlined below are starting points for the negotiation of a nuclear power purchase agreement between NRG Energy, Inc. and Austin Energy. Once both parties enter into a non–‐binding MOU agreement along with appropriate Non–‐Disclosure/Confidentiality Agreements, these points can be discussed in further detail and adjusted to meet the needs of Austin Energy:
NRG would acquire from Austin Energy it's fifty percent (50%) undivided ownership interest in each of Units 1 and 2 at the Fayette Power Project for fair market value.
NRG and Austin Energy would enter into an interim power purchase agreement (600MWs) for the purchase and sale of power generated by Units 1 and 2 at the South Texas Project at a fixed price.
NINA and Austin Energy would enter into one or more long term purchase power agreements (for a total of 800MWs) and, together with the Interim PPA, for the purchase and sale of power generated by Units 3 and 4 at STP at a fixed price.
Target closing date is June 30, 2011.
Delivery point—source busbar.
Partner with Austin Energy on a renewable project such as wind or solar.
This proposal will only establish the framework for further good faith negotiations to be conducted among the parties to reach a definitive agreement without any intent to incur any liability or other obligation thereby. A binding agreement or contract will not be deemed to have been entered into by the parties with respect to this proposal unless and until definitive agreements having mutually satisfactory terms and conditions have been duly executed and delivered by each party.
Each party will be liable for its respective costs, expenses, and fees incurred by it and its representatives in connection with the negotiation of a definitive agreement and any related documents.
Public Citizen believes this is a bad deal. 
The offer made by NRG to swap Austin's share of the Fayette coal plants for a contract to buy nuclear power is like giving up smoking cigarettes and taking up smoking crack cocaine. Taking this deal will leave us broke, addicted and dependent on a dealer for our next fix of energy.
We'd loose control of the coal plant to NRG, which means Austin will not be able to reduce emissions from this plant when it threatens our air quality nor will we be able to reduce the damage to the climate.  
Austin has developed a long range generating plant that calls for meeting our energy needs with efficiency, renewables, and natural gas. This plant can be easily changed if the markets shift, while a long term deal with NRG can't.
 There are 10 good reasons NOT to do this deal
We'll loose control of our energy future and be locked into a long term deal. 
The cost of buying 800 MW of nuclear energy over the 40 year lifetime of this plant would exceed $20 billion.  The last time Austin bought into STNP, it wreaked havoc on the city's bond rating.
We could invest that money in energy generated in Austin, and create wealth locally. The people who will make money off this deal are from New Jersey and Japan.
The cost of the proposed nuclear plant has tripled in the last three years while the cost of solar and other alternatives are dropping.
The date this plant is expected to come on-line has been delayed 3 years already.
These nuclear plants will built next to two existing nuclear plants – and if one were to have a leak or an explosion, we'd loose more than 1/3 of our power.
The type of nuclear plant hasn't been built in the US.
If this plant is built the cooling water will reduce water levels Lake Travis and other Highland lakes.
We've looked at buying into the plant twice before and rejected the deals twice.
NRG has been sued for fraud by San Antonio because they weren't honest about the costs of the deal that they had with them.  This has driven NRG to try something never done before in nuclear construction – finding buyers for the electricity before the concrete is even poured.


If you are concerned about Austin pursuing such a deal, call the mayor and tell him about your concerns.
Stay Updated
on Public Citizen