Can they do this in America?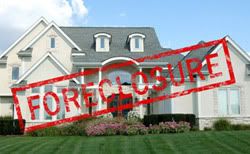 On Tuesday, Public Citizen will be defending Joyce Griffin before the Maryland Court of Appeals – the state's highest court – arguing that the procedures used to notify Griffin that her house would be sold at a foreclosure auction violated her constitutional right to due process.
Griffin was tricked into refinancing her home by now-defunct Ameriquest when she had simply wanted the name of her deceased fiancé taken off the mortgage. (Read Brigid Schulte's coverage in the Washington Post.)
When she was unable to make the higher mortgage payments, the company began foreclosure proceedings. After the company's bare-bones efforts to notify her of pending action were unsuccessful, Griffin lost her home in an auction and learned of the sale when the new owner tacked a note to her door.
Stay Updated
on Public Citizen