Air pollution: An environmental justice issue for Hispanics
There are two main causes of air pollution—diesel engines and coal-fired power plants—both of which are prevalent in Texas.  And these neighborhood contaminants are having grave consequences, particularly on Hispanics in Texas and the rest of the country.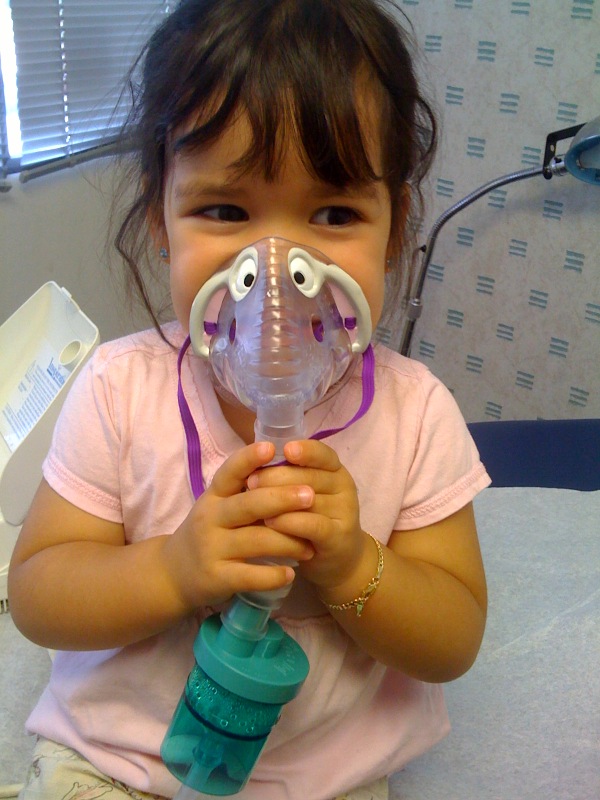 Because of work or housing availability, Hispanics across the country tend to live near some of the most polluted areas of the country.  In both urban neighborhoods and rural areas, 65 percent of Hispanics live in areas where the air fails to meet federal standards.   According to the Clean Air Task Force, Hispanics take in approximately one-and-one-half times the levels diesel exhaust of the average American, resulting in anywhere between 2,000 to 5,000 premature deaths in the Hispanic community annually. Additionally, Hispanics are 3 times as likely as whites to die from asthma.
Coal-fired power plants are among the biggest polluters in the country and 15 percent of Hispanics live within 10 miles of one.  But it is not only poor air quality that threatens Hispanic neighborhoods.  A recent report released by the Sierra Club indicated that mercury—emitted from coal-fired power plants—is present in high levels in rivers and streams that Hispanics fish. Pregnant women are especially susceptible to the harmful effects of eating contaminated fish because mercury poisoning contributes to babies being born with learning disabilities, developmental delays and cerebral palsy.
A 2007 University of Texas study revealed that children who lived within a 2 mile radius of the Ship Channel in Houston had a 56 percent higher chance of having leukemia than those living elsewhere, and this area of Houston has a large Hispanic population.
The impact on health translates into increased pressure on families juggling caring for a sick family member and their jobs, increased costs to the family from emergency room visits and medication for chronic conditions, all these things are a tremendous burden on families and workers.
The Environmental Protection Agency (EPA) sets air quality standards by setting maximum levels of common air pollutants, which include ozone, particles, sulfur dioxide, carbon monoxide, nitrogen dioxide and lead, which can be present in the air over a set period of time. They also measure for other contaminants that the EPA calls toxic, such as mercury.  States then enforce these standards by issuing permits and
Currently in Texas, when a polluter applies for an air quality permit, the state environmental agency (the Texas Commission for Environmental Quality – TCEQ) looks only at projected air emission levels from that specific plant.  There is no requirement that they look at the cumulative impacts on air quality and efforts to address cumulative impacts failed to pass in the Texas legislature this past session.  This leaves communities dealing with the cumulative impacts of air pollution from several different sources with little recourse, because without one specific polluter, individual families can't take legal action against companies.
From coast to coast, Hispanics are banding together in a growing environmental justice movement insisting that not only should the earth be protected but also people should be treated equally around environmental issues.  Industry threatens that increasing regulation to protect citizens will cost jobs, but jobs are a poor exchange for the loss of a loved one.  One way to address the current inequities is to VOTE YOUR INTERESTS.  Keeping local, state or federal candidates' stances on environmental issues in mind when election time rolls around can impact air pollution in your community.
Stay Updated
on Public Citizen